i feel like it's been such a long time since i posted. but really it hasn't...just a lot of big things going on - so i feel like i don't know where to begin. it's been a great week-end hanging out with my family. having jeff's kids around is such a treat. i love them more than they know. and my wise brother and his sweet amelia wife. we
needed
them around here.
i'll go back a few weeks though....i picked my jessie-girl up at the airport a couple thursday's ago. there was something so wonderfully familiar about seeing her on the sidewalk with her suitcases. all baby belly in front of her. i'm not sure why...i've probably never picked her up at an airport before and i never got to see her pregnant-noah-self. it must have been her sweet face. old friends. old comfortable friendship. i remember now why i need a jess like her in my life. i didn't forget - it's just been a long time. and i'm sure that many a year ago we climbed up on the bus in her driveway to eat carrot sticks and look at the stars. and i'm sure that we imagined our twenty-something-selves with babies and handsome husbands living in far away places and doing very original/organic/cool/adventurous things. so maybe i had seen her like that before.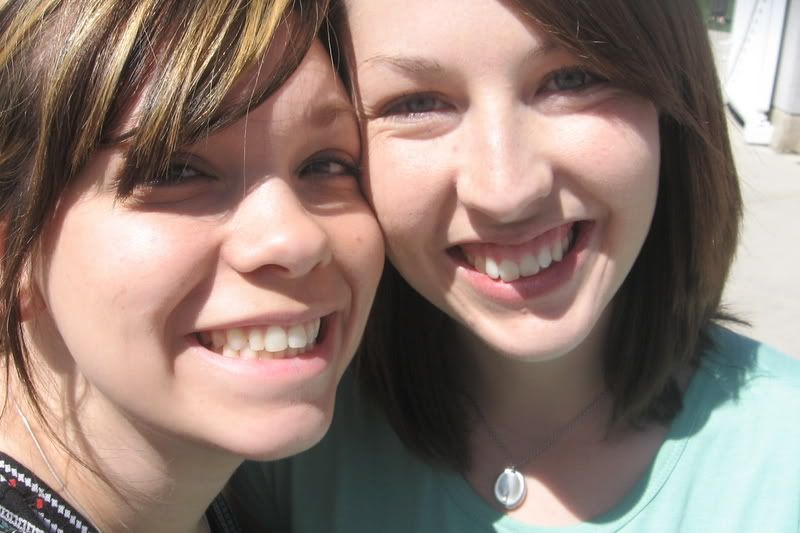 we spent the day catching up, taking walks, talking about our babies, buying blanket fabric for noah, laughing about our teenage crazy selves. we talked of needing a friend that you could tell the "truth" too. and how friends like that where hard to come by. how it felt good have a handful of "truthfuls" in our pockets from the old days to pull out when they are
needed
. i
need
her alot and wish she lived next door.
someday
.
i dropped her off at the temple to meet up with our gina-friend who had begun her "getting married" stuff. my heart was so full thinking of all the spiritual moments gina and i have shared on our many adventures together. big hearts, big prayers shared, our camp girls, blessings she'd have called in for us, peaceful quiet days in our crazy bellevue apartment. my heart was so full that she had made the long journey safely and was in the temple when i dropped jess off at the curb to go find her. i gave her a sweet hug before she went in and i knew that her heart knew that my heart wished i was going with her. i love her for that.
we gathered up our very own lacie for dinner on friday night. it felt like back then - when we - well
i
, was so bad a making and keeping plans...yet so silly and so happy to be together no matter where we ended up. we all played our roles the same. same girls. just a bit older.
saturday morning i got ready in a hurry so that i could meet up with lace and see G as she came out of the temple with her new mate. we were late of course in great lacie and lindsay fashion. it reminded me of jumping in the old sunbird to see the next missionary boyfriend off...then there she was. gina dawn. such a beauty.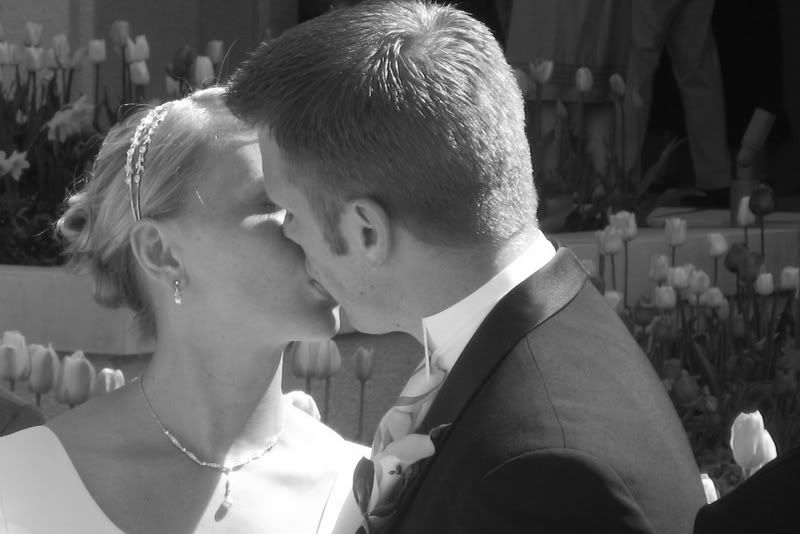 i'm not sure her smile could get any bigger or that
he
could love her any more than he did in that moment. her daddy so proud. such a beauty.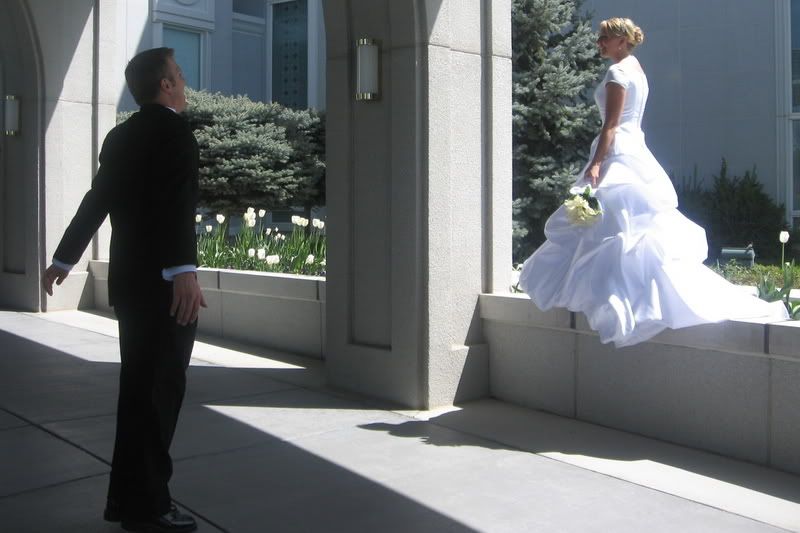 we hung around while they took pictures just in case she might
need
us. cause that's what we do. it's been so long since we were all together like that. i missed shelley. i miss all of us
little
girls. i'd like to think that we all took good care of eachother back then.
thanks to andrey i got to go to all of these girly things by myself while he watched luc. jessie and i were both baby-less(besides the "lucky" one she's carrying around in that belly)and we both felt a bit silly about that. hope was there for us love-up though. such a sweet content little girl. happy as could be. what a good momma she's got.
so gina's married. and i can't wait for her to come back from her newlywed adventure and be my married-friend. i think i'll see a bit more of her now. isn't that how it goes?!
so that's that for now. jeff and his family have been here but i've got loads more pictures and lot's more stories - so i'll save them for later.
lucas has been such a good boy. a bit crazy, but good. he's getting so big. andrey and i were looking through some old pictures and videos of him from only a few months ago. he is a different boy already! it amazes me. i spent some time today while he napped studying his chubby leggies and baby boy feets. his sweet lukey hands and cute nose. i need to memorize them. he's growing so fast. my baby.
good night, my loves. let me know if you need
me
. -lin