our little family vacation began last wednesday. we loaded up the babe and headed for the zoo. it was sweaty hot...and all the animals were lazy sleepers and i got this strange impression that not one of those beasts had ever wished to be zoo animals. luc did love to see the monkeys though and we had big 'ol smiles on our parenting faces.
we went home that night to do laundry and pack up our things into one big suitcase. thursday morning we hopped a flight back to washington. the homeland. we spent a few days visiting A's family until our amy-cameron-bus picked us up at starbucks. such a happy girl i was to see little reno's face in the store glass. drinkin' his milk. so happy to have amy to rant about my time with the in-laws. "oh hi sinny! we've been waiting for you!" he said. i
love
that kid. and so does lucas.
they took turns all weekend copying eachother back and forth. luc trying to do big boy things and cam wanting a bit of baby attention. they played cars. jumped over chairs. ran outside. held hands in their carseats. crazy boys.
we got the larson kids for a few hours and lucas had a good time playing "kids" with the cousins. i love having them all together. the kennewick club.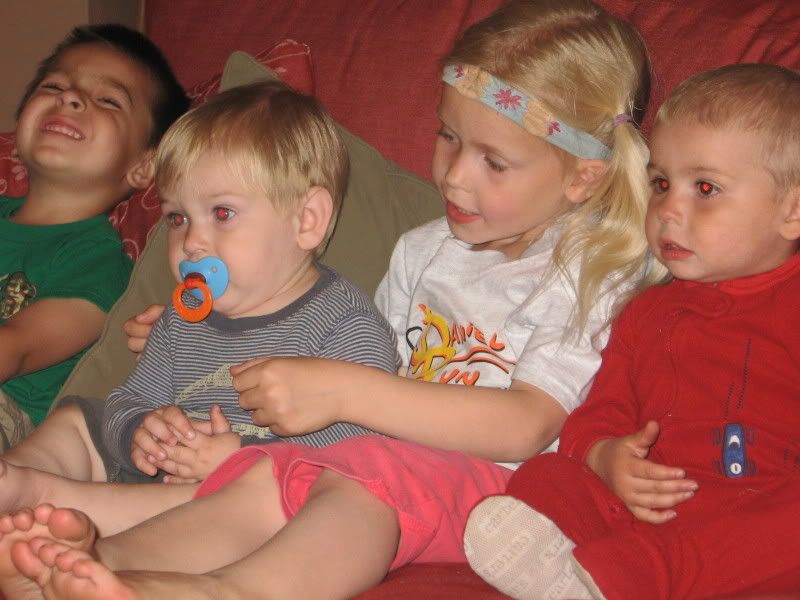 i sort of forgot that i would have a luc-tag-along on this trip and imagined that amy and i would stay up late decorating her house, spend all day shopping in and out of silly k-town stores, she'd teach me how to cook, we'd watch loads of cable television, and eat at
all
the restaraunts that i don't have here in utah. i also sort of forgot that i'd only have two days to do this all in. we ended up driving around town so the boys would stay asleep in the back seat, running in the grocery store right before closing time to buy animal crackers and juice and bought a bunch of craft supplies only to find that we were way to tired to do any sort of decorating with it. still it was a very peaceful trip. such a cozy home they shared with us and i loved hanging out with my amy-friend doing momma stuff. we drove passed our old house. my flower pots. my water hose. not my house anymore. my tile floor. luc's nursery. someone else sleeping in my bedroom. i felt a bit like we don't have
"home"
. our things are still in k-town. but we sleep in utah land. and this was supposed to be so temporary but here we are seven plus months later. taking up someone elses space and not really having a place to call our own. it felt really weird. i longed to hang up pictures of my little family, buy a welcome mat... paint the walls. we need to decide what will become of us in the next few months. will we stay around here?... do we head back?... do we try somewhere new?... we'll be planting ourselves somewhere and that's a big life changing decision.
andrey joined back up with us on sunday and i had him dig through our stuff in storage to find all the summer clothes that i couldn't fit in last year. he said our couches missed us. we went to visit my brother to make
the purchase.
WELCOME TO THE FAMILY 1990 TOYOTA COROLLA! it's a great car. and so fun to drive. (i even left the acura keys right where they were when andrey got home tonight to take the toyota out for a spin!) it's perfect to haul andrey back and forth from work daily. i didn't get to spend nearly as much time as i'd hoped with jeff and family. but i did get to catch gabriel's last real-pitch-little-league game. it's was so cool to see when he finally noticed that we'd made it. he smiled real big and snuck a wave at us from the pitchers mound.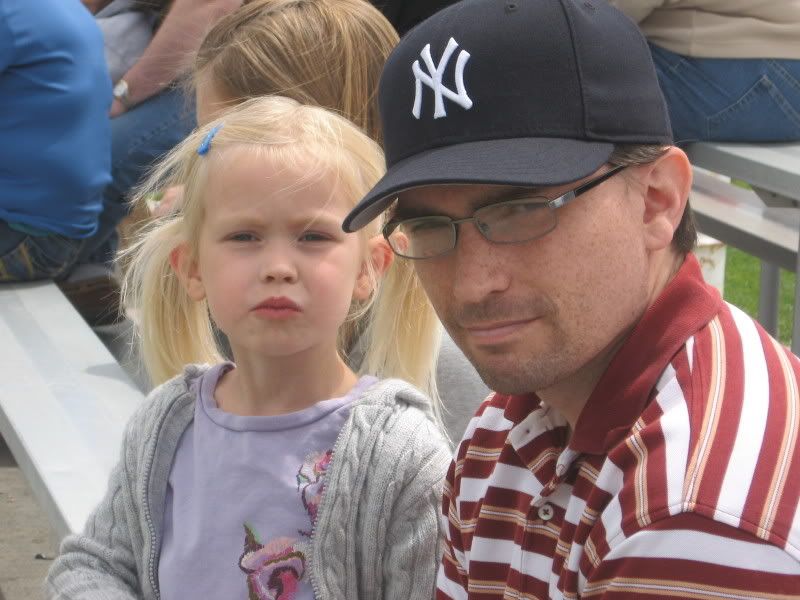 we loaded up the toyota early monday morning. and headed over the mountains.
the radio would fade in and out... so we actually had to talk to eachother. gasp! it was so fun. like a real road trip. the rain drizzled a bit and the mountains seemed a whole lot greener than i remember them ever being before. we'd get the occasional sarah song or red hot chili peppers coming through and we'd turn it up and sing until it would fade out again. lucas read books in the back and was a super good boy. he took both of his naps and his awake time was so happy.
andrey and i held hands and talked...we sang baby songs and made animal noises for lucas. we stopped for treats a few times and to fuel up... it was such a sweet time that i'm ready to trap my family in the little toyota and take another trip. we've been so up in the air the passed few months with our living situation and where we'll be headed to next. we keep saying, "when this gets done...when that gets done...we'll finally..." and i'm afraid that in the meantime we've forgotten that we are a family
right now
. no matter where we live or if all our furniture is in a storage unit. no matter what we drive or wear... we are a family right now. with a little lucas that is growing right before our eyes.
we got home safely and just in time to crawl into bed and sleep real good. andrey was already off to work this morning and i was back to the normal life of chasing baby and chasing baby some more. i hope you all had a lovely weekend too. love, lin