we've been playing "art" these last couple of weeks. luc has become quite the little artist. he's been practicing with all kinds of different mediums and his masterpieces are currently being displayed all over our house. the entire house. feel free to come over here to view his exhibit. i've posted a few of his finest "works" here.

this one he calls "my daddy at work. with a moose."
medium: paintbrush and watercolor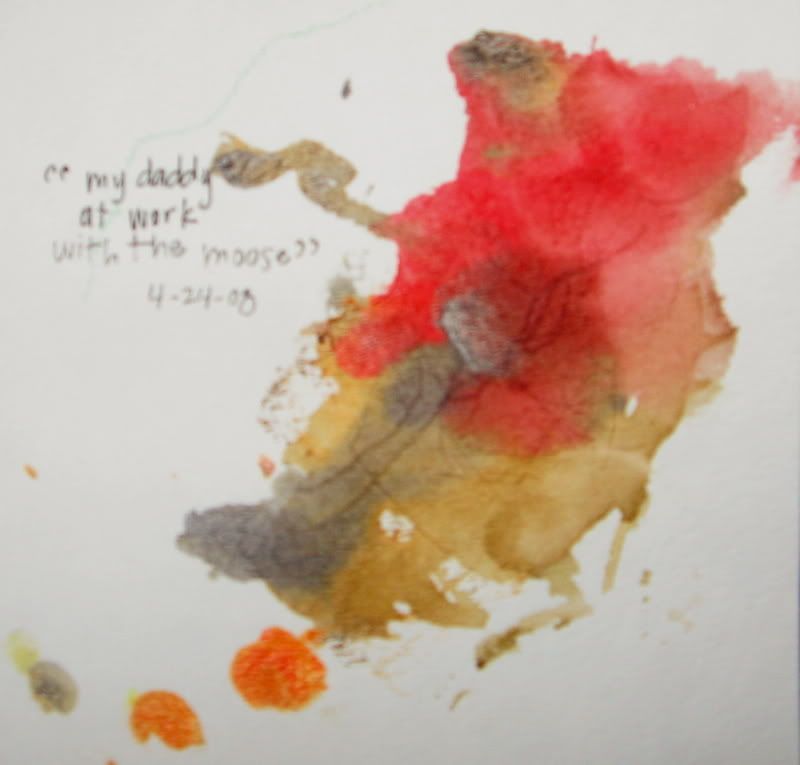 this one he likes to call "a dragon. it's roaring at tom & jerry."
medium: finger painting with watercolors



and this one he calls "picture of my-daddy-builds-somethin"
medium: paint brush with watercolors done in green for earth day



this one he calls "baby elias is sleeping"
medium: black crayola crayon on glass



and his finest piece of work to date called, "daddy builds something really really BIGGGG!"
medium: are-you-serious-sharpie-???-!!! in precious peach.


yep, serious.